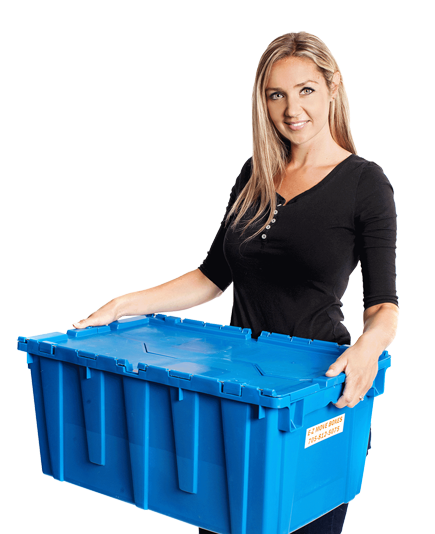 Our Eco-friendly, reusable plastic E-Z moving boxes, totes and wardrobes, and other moving supplies will make your move easier on you and the environment!
ORDER ONLINE OR CALL 705-812-5075
We deliver to Barrie & surrounding area
You pack our Eco-friendly moving boxes, move to your new location and unpack
Once you are moved in and unpacked, we come to pick up the empty boxes.
"Best money I ever spent, saved us huge amount of time. Movers loved it and it took us less then 5 hours. I would recommend to anyone."
TRACEY - Orillia
"I want to thank E-Z MOVE BOXES for their fantastic support of our Holiday Program. Their support and assistance with toy drives and donation pick ups and the use of the blue stoarge boxes to sort and organize our donations was incredible. You made our work so much easier and organized. Thanks so much for all your help."
Nancy Green - Children's Aid Society of Simcoe County
"Your flexibility best to none. I changed my requests a couple of times, and each time you were willing and able to accommodate. Made our move a breeze, and saved us tons of time. Would recommend to anyone, the time saved more then makes up for the money spent. Thanks for the great service."
Russell - Midhurst
"Boxes were a god send. Saved me tons of time and effort"
Pat - King City
"Very easy to use. Loved the fact you can pack and stack them. The dolly was awesome"
Kim - Barrie
"You have a customer for life. Your boxes made my move so easy. Thank You"
Sharon - Orillia
"Made our office renovation move along seemlessly. Would recommend your services to any of our clients"
Steve - Barrie
"Already recommended your service to everyone I know. Thanks again"
BB - Springwater
"The boxes have been great. All the movers comment on them!!!"
Leslie - Wasaga Beach
Let us help you get started on
your cost effective and
environmentally friendly move!