Need help with a
custom package?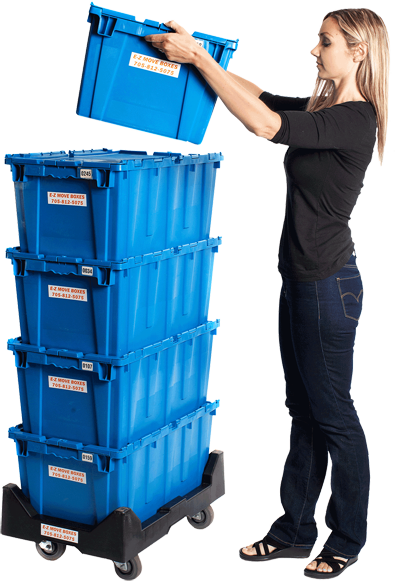 * Note: Free delivery and pickup within service area only
E-Z MOVE BOXES
Industrial strength Eco-friendly moving boxes
Dimension: 27" x 17" x 12"
Volume: 70 litres (2.4 cubic feet)
Rental: $3.00 / week
WARDROBE BOXES
Sturdy design and velcro enclosures make these
Plastic wardrobe boxes better than cardboard.
Dimension: 21" x 24" x 48
Rental: $5.00 / week
DOLLY
move your E-Z Boxes from room to room with our light weight heavy duty dollies.
This 4 wheel dolly is designed to move our
27"x17"x12" E-Z Boxes
Rental: $7.50 / week.
RECYCLED NEWSPRINT
To protect your valuable items
Purchase: 30lb / 175 sheets, $16.00
Refer to Service Area Map for delivery charges outside of Barrie area